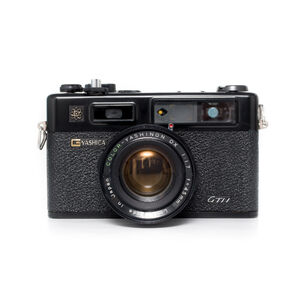 The flagship of the Yashica Rangefinders is the GTN, displayed here to illustrate the Black Finish. Like it's chrome partner, ASA film speeds to 1000 are supported. Mechanically it is identical to the GSN, but certain metal parts have been executed in plastic to simplify the manufacture of black parts.
Ad blocker interference detected!
Wikia is a free-to-use site that makes money from advertising. We have a modified experience for viewers using ad blockers

Wikia is not accessible if you've made further modifications. Remove the custom ad blocker rule(s) and the page will load as expected.