Comments

0
Lytro's New Focus on Camera Technology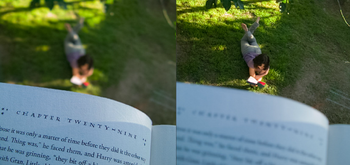 Click. You have just taken the perfect picture and then discover it is out of focus. The moment is gone forever... Or is it?
Yesterday, a startup camera company called Lytro, announced that they were designing a camera that would change the field of photography. Accompanying the press release were revolutionary sample snapshots.
The idea is that the camera will collect and process as much information as it can with internal software rather than conventional camera parts. Using a sensor the camera will capture the color, intensity and vector direction of the rays of light that make up the light field normal cameras cannot capture. All of this information will allow the user to adjust the focus and light levels and even create an adjustable 3-D image on a 3-D ready screen- all after the picture has been taken.
The camera is not expected to be released until later this year and it's price has yet to be determined, but advance reservations can be made through Lytro.
Would you be interested in buying a camera like this? How would this technology help you?
Resources