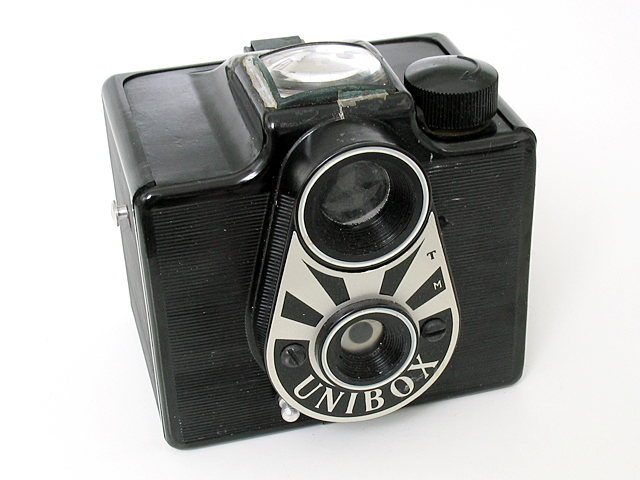 UNIBOX. Swedish manufacturing. Produced in 1950 in a series of about 40,000 copies by AB Fritz Weist & Co.
Camera housing made ​​of bakelite. Small workshops around the country produced parts of the equipment and installation was made in Stockholm.
The trigger is placed just under the letter "U". The shutter can be used in two modes: T for time (B) and M for a preset speed around 1/8s.
Two eyed waist-level finder box camera. Film 6x6cm on 620 film.
Ad blocker interference detected!
Wikia is a free-to-use site that makes money from advertising. We have a modified experience for viewers using ad blockers

Wikia is not accessible if you've made further modifications. Remove the custom ad blocker rule(s) and the page will load as expected.