Ad blocker interference detected!
Wikia is a free-to-use site that makes money from advertising. We have a modified experience for viewers using ad blockers

Wikia is not accessible if you've made further modifications. Remove the custom ad blocker rule(s) and the page will load as expected.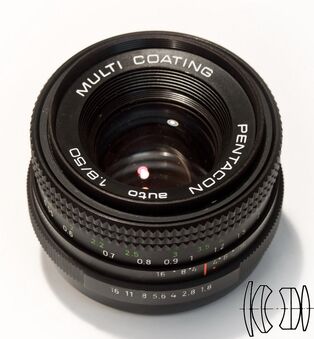 Added by Florian S200EXR
Construction: 6 elements, 4 groups
Angular field: 47°
Minimum focusing distance: 0.33m
Aperture action: automatic
Minimum aperture: 16
Filter size - 49mm screw-in type
Push-on diameter - 51mm
Mounth: M42x1 mm
This one (in photo) is made in Romania at "IOR" (Romanian Optical Works) factory, under licence.
Production period: 1971 to 1990