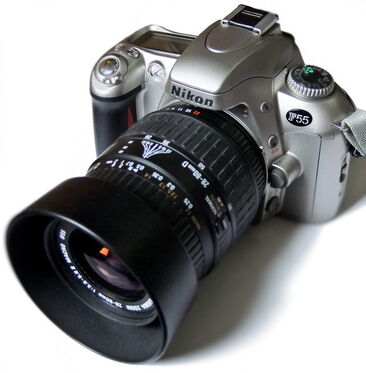 Added by Florian S200EXR
The F55 (known as N55 in US) was introduced in the first quarter of 2002. It will be classified as the most basic AF SLR camera in the Nikon extensive SLR camera lineup.
Lens mount: Nikon F mount (with AF coupling, AF contacts)
Viewfinder : Fixed eye-level pentaprism
Viewfinder frame coverage: Approx. 89%
Metering system: TTL full-aperture exposure metering system
Shutter:- Electronically controlled vertical-travel focal-plane shutter
Shutter speeds: between 30 and 1/2000 sec.
Film advance :Automatic advance with built-in motor
LCD panel (illumination built-in)
Dimensions (W x H x D): F55: Approx. 129 x 92 x 65mm
Power: 2x CR2 Battery