Ad blocker interference detected!
Wikia is a free-to-use site that makes money from advertising. We have a modified experience for viewers using ad blockers

Wikia is not accessible if you've made further modifications. Remove the custom ad blocker rule(s) and the page will load as expected.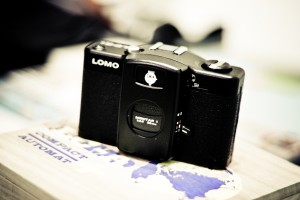 This compact point and shoot camera is the replacement for the original Lomo LC-A, released in 1984. After production was discontinued in 2005 of the Lomo LC-A production of the LC-A+ began in China in 2006. Some of the features include the Minitar 1 lens which gives it the shadowy vignetted look and the options for multiple and extended exposure.
Some of the upgrades in the new model include:
Multiple exposures
Cable release
Expanded ISO range (1600)
Attractive all metal body
Fast f/2.8 lens
Low-level warning light indication in viewfinder
Special lens coating creates super color-saturated shots, both daytime and night