The Kowa Kallo 35 is a japanese fixed-lense rangefinder introduced in 1955 and produced till 1958. Three lenses were available : Prominar 3.5/45, Prominar 2.8/45 or Prominar 2.0. The shutter is a Seikosha MX.
This camera was sold in the USA by Graflex under the name Century 35.
An (earlier?) model of the Kallo 35 has a build-in non-coupled light meter. The film winder on this model is positioned on the bottom, like on the Kodak Retina II series. The lens is a Prominar F.C. f/2.8 48 mm (not 45 mm). The front cell of the lens can be removed (screw mount) reveling the shutter blades. The shutter on this model is a Seikosha-MXL (see the images below).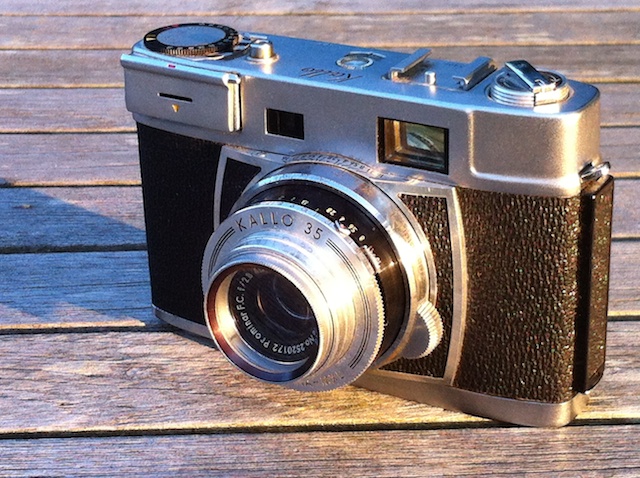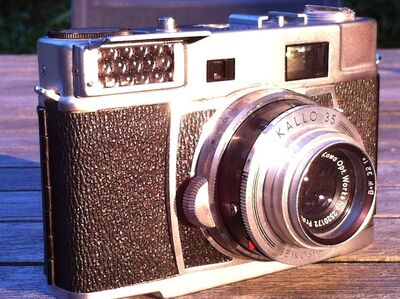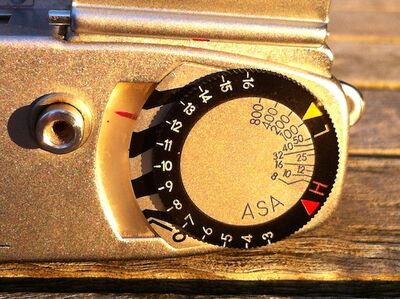 Ad blocker interference detected!
Wikia is a free-to-use site that makes money from advertising. We have a modified experience for viewers using ad blockers

Wikia is not accessible if you've made further modifications. Remove the custom ad blocker rule(s) and the page will load as expected.