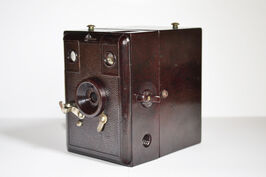 B.P.W. Korona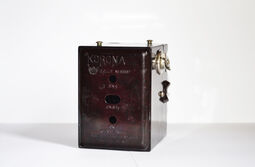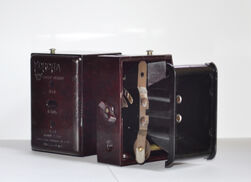 The Korona is a brown Bakelite box camera made in Warsaw by Polish company Pawelscy Brothers. It dates from the late 1930s. Most of the Cameras was destroyed during the WWII, so they are very rare now.
Image format is 3x4cm and 4x6.5cm on 127 film.
Ad blocker interference detected!
Wikia is a free-to-use site that makes money from advertising. We have a modified experience for viewers using ad blockers

Wikia is not accessible if you've made further modifications. Remove the custom ad blocker rule(s) and the page will load as expected.