The Ilford Sportsman C Instant was a viewfinder camera for type No. 126 "Kodapak" cassette film. It was made by Dacora in West Germany for Ilford, a rebadged Instacora-F2 126. The specialty of this camera is its non-focusable "Ciba Ilford Color Subitar" lens, with the name part Ciba. The camera was made around 1967, when Ilford was owned by the Swiss Ciba-Geigy group.
The camera has an optical bright-frame viewfinder, a symbol scale on the lens tube for setting shutter speed for sunny or cloudy conditions (1/90 or 1/30 sec.) , a flashcube socket, and a shutter release beside the lens tube like it was common in the 1960s. For flash firing it needed a 15V B154 battery.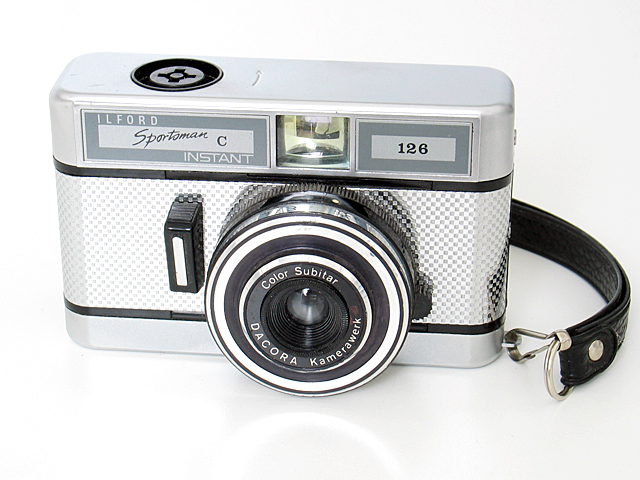 Ad blocker interference detected!
Wikia is a free-to-use site that makes money from advertising. We have a modified experience for viewers using ad blockers

Wikia is not accessible if you've made further modifications. Remove the custom ad blocker rule(s) and the page will load as expected.