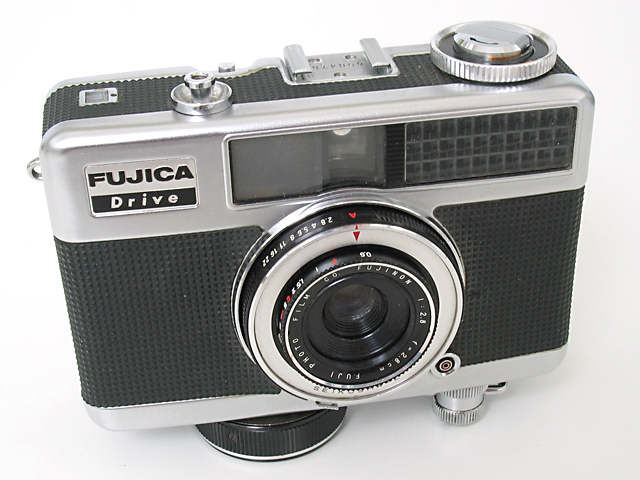 Fujica Drive is a 35mm film half-frame viewfinder camera made by Fuji and introduced in 1964.
The camera could be used in fully automatic or manual exposure with the Selenium cell meter. The camera has a spring-motor. One complete winding for 18 consecutive pictures by a large knob on the bottom of the camera.
Specifications
Edit
Picture size: 12x18mm, 72 pictures from a standard 135/36 film.
Lens: Fujinon 28mm f/2.8, 5 elements, coated, filter thread 22.5mm
Shutter: Seikosha-L, 4 speed + B
Flash sync: X
Self-timer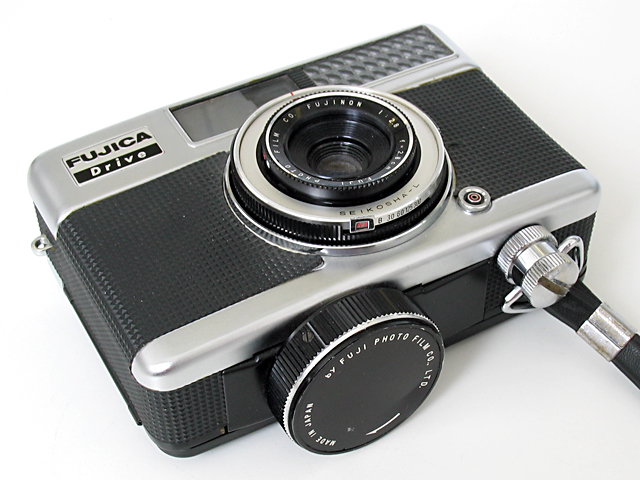 Ad blocker interference detected!
Wikia is a free-to-use site that makes money from advertising. We have a modified experience for viewers using ad blockers

Wikia is not accessible if you've made further modifications. Remove the custom ad blocker rule(s) and the page will load as expected.