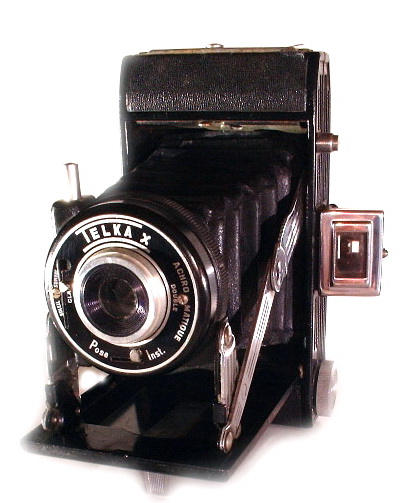 Telka X is a medium format folding film camera, manufactured by DeMaria-Lapierre, Paris, France and introduced c.1950
It is a very simple camera with an achromatic meniscus lens and one speed (+B) shutter. There are three apertures and sets by vertically moving perforated plate. Shutter release is on the shutter. The viewfinder is simple folding frames.
Ad blocker interference detected!
Wikia is a free-to-use site that makes money from advertising. We have a modified experience for viewers using ad blockers

Wikia is not accessible if you've made further modifications. Remove the custom ad blocker rule(s) and the page will load as expected.