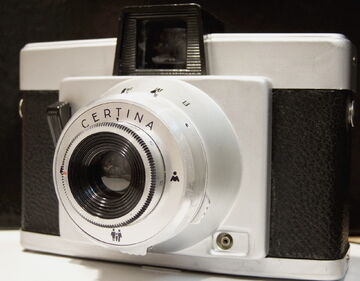 Added by: Florian_S200EXR
A 6x6 roll film camera which uses 120 film, manufactured in the former GDR (DDR or East Germany). The camera is very simple and has just two exposure times: B and M and two aperture settings: 8 and 11. The body is made of steel. Manufacturing date is around 1955.
Ad blocker interference detected!
Wikia is a free-to-use site that makes money from advertising. We have a modified experience for viewers using ad blockers

Wikia is not accessible if you've made further modifications. Remove the custom ad blocker rule(s) and the page will load as expected.