The Canon EF 24-70mm f/2.8 L II USM Lens is the best performing Canon full-frame lens

This lens is super sharp wide open stopping down gains little improvement , Its compact size and reduced weight from its predecessor .
Fast auto-focus, Superior build quality, Super-sharp
Key Features Edit
High Image Quality • Employing three aspherical lens elements, one super UD lens element, and two UD lens elements, the lens achieves ''super'' high image quality in the entire zoom range and entire image area • Newly-designed four-group zoom and inner focus system • Coating optimization reduces ghosting while also achieving an optimal color balance,(Canon Source)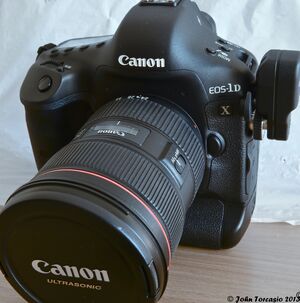 :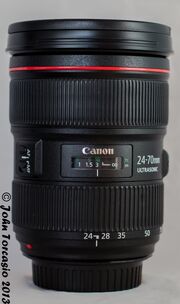 Ad blocker interference detected!
Wikia is a free-to-use site that makes money from advertising. We have a modified experience for viewers using ad blockers

Wikia is not accessible if you've made further modifications. Remove the custom ad blocker rule(s) and the page will load as expected.