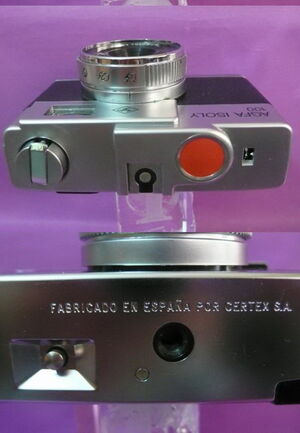 The Isoly 100 is a small, basic viewfinder camera for 35mm film made in Spain by Certex for Agfa and produced between 1980-86.
Some features
Edit
Lens: Agfa Isitar Special 42mm f/8, fixed focus
Shutter: Agfa Paratic three speeds indicated with symbols, flash 1/50
Hot-Shoe
It was available with silver or black finish on the lens ring
Ad blocker interference detected!
Wikia is a free-to-use site that makes money from advertising. We have a modified experience for viewers using ad blockers

Wikia is not accessible if you've made further modifications. Remove the custom ad blocker rule(s) and the page will load as expected.